Mini Vinnies
The Mini Vinnies in the primary school is a section of St. Vincent de Paul (SVP) society. We have a very active Mini Vinnies club at St. Michael's who organise and take part in many school and community activities.

This group was 'born' in September, 2014. There are seventeen volunteers from Yrs 4 to Yr 6. They meet on Thursdays at 12.45 to pray, talk and plan activities for the good of St. Michael's and the whole community.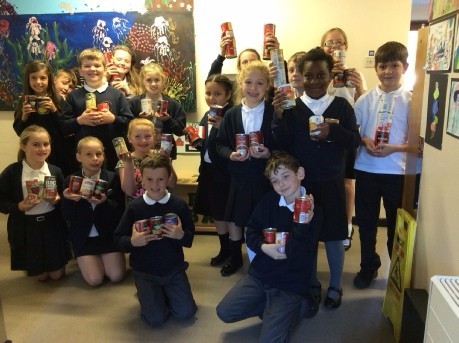 160 tins of soup were collected in October an delivered to the Caritas Centre in Bury.