Year 1
Welcome to the Year 1 class page. On this page we will keep you up to date with what's going on in class and hopefully enable you to find any information you may need.
You will also find links to sites which the children may enjoy using.
Work for Year 1 during the school closure will be sent out via parent hub. Please see above link for general resources linked to the curriculum for Year 1 including Maths, reading and PE activities.
Homework during school closure
Click below
To access week beginning 30th March
To access week beginning 23rd March
To access week beginning 20th April
To access week beginning 27th April
To access week beginning 4th May
To access week beginning 11th May
To access week beginning 18th May
To access week beginning 1st June
To access week beginning 8th June
Year 1 - school closure home study - week beginning 8.6.20
Please note: Year 1 now has 'Class Dojo', so please use this to access home learning activities (your log in has been sent via parent hub.)

We also have access to a website for home learning that we will be using from 15th June onwards. Please search – thenational.academy. When on this website you will find The Oak Learning Partnership's home learning activities. If you click on 'classroom' – 'find lessons' – 'schedule' – 'primary year 1', you will then be able to select the work for that day. May I suggest you try out some of the lessons this week, especially the Maths and English.

I will continue to put a copy of the home learning on the year 1 page of the website for now and you can still use the class email address to contact me but please use Class Dojo as much as possible from now on.

English

"Sidney Spider – A Tale of Friendship" Click here to access.

This unit of work is designed to include many aspects of Year 1 English work.

Please do not feel you have to print anything out. Any work you do can be done on paper or by discussion.

(Link to work is on Class Dojo.)

Maths

Complete the 3 workbooks, there is no need to print out any as the answers can be written down on paper or discussed with your child.

(Link to workbooks is on Class Dojo.)

Science

On the Year 1 class page of the school website, I have included a link to some open ended Science investigations. They require minimal resources and can be done by everyone in the family. Please try one per week, there are 5 to try.

RE

Please complete the parent and pupil RE questionnaires and send them back to school (Questionnaires on Class Dojo.)

The month of June is dedicated to The Sacred Heart of Jesus. This time is represented by the liturgical colour green.

On June 13th we celebrate St Anthony. Please find out about St Anthony and write a paragraph about him. You may even like to draw a picture of him.

Purple Mash

Please try to complete the activities set.Thank you.

Spelling and Maths Shed

Spelling shed lists 11-14, split digraph revision: a-e, e-e, i-e, o-e

Maths shed : Revision of bonds to 10, 20, 100 (mixed) and bonds to 100 (subtraction.)
Half Term Bake Off Challenge



Are you a budding baker?
During half term, create a cake, biscuits, buns, bread or a bake of your choice. You can bake the cake from scratch or decorate ready made biscuits or cakes.

Share you images to the year 6 email address below and Miss Grundy will add them to the school website on Monday 1st June for the school to see. There will be a link on the school main page..

Email address: year6@st-michaels.bury.sch.uk

I made Millionaire Shortbread for the first time, it was very yummy and didn't last very long!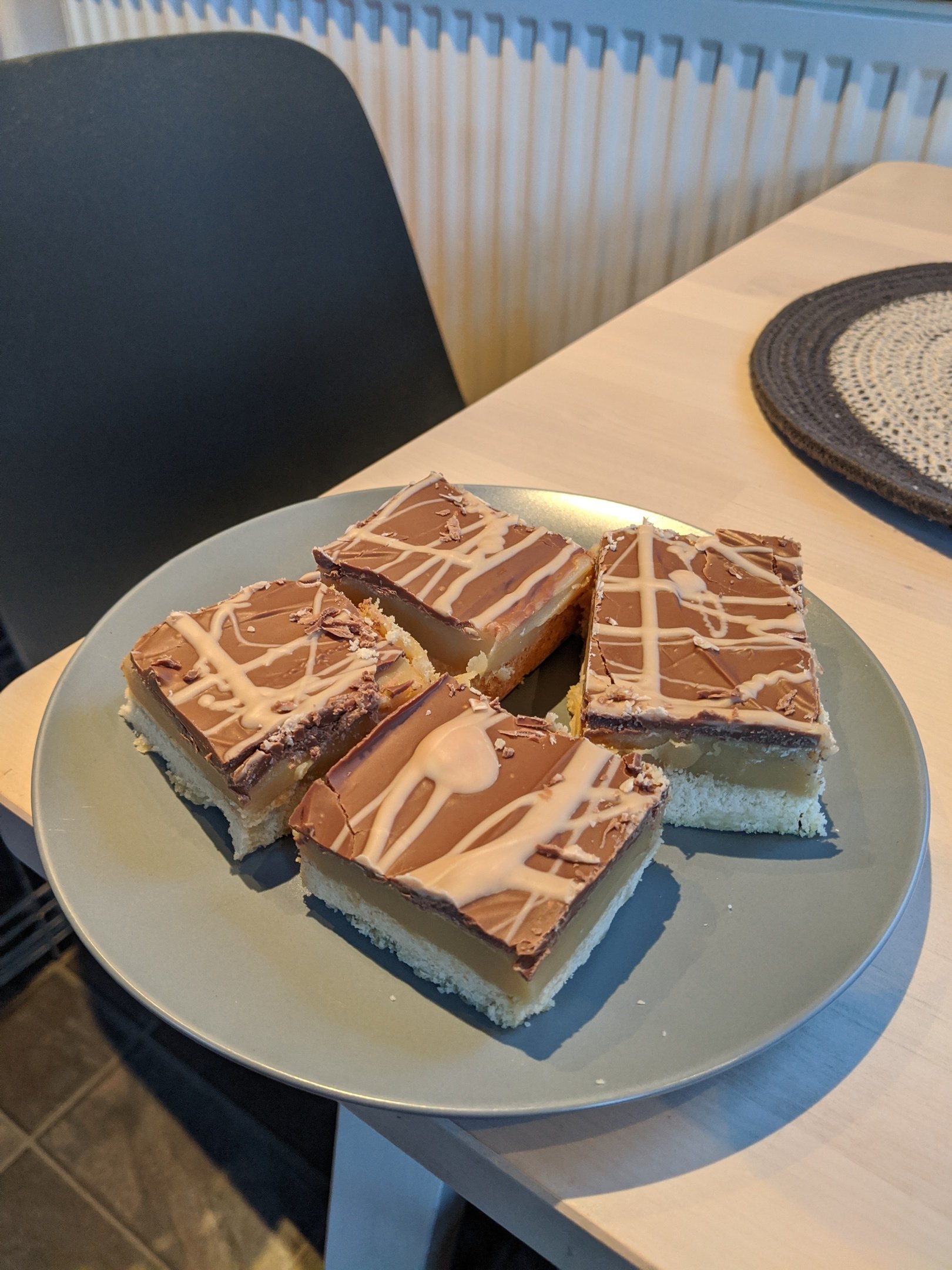 Spring 2020 Curriculum Newsletter
Weblinks for children
Always review the sites ahead of time so that you are able to help your child find the best resources available within the sites. Some offer a great number of games, songs, stories, videos etc so it is important to know the site well in order to support and develop your child's learning.
| | |
| --- | --- |
| | Purple Mash. Each child has their own login which is inside their reading record. |
| | BBC Dance Mat Typing. A site to help children develop touch typing skills (needs sound / headphones). |
| | Nature Detectives. A great site for budding naturalists. Lots to keep children busy and ideas for outdoors too. |
| | An educational programme to develop caring and concerned citizens with the skills and confidence to make a positive difference to their communities |