E-Safety
At St Michael's we take internet safety very seriously. We educate our children to stay safe and happy when online.
E-Safety is taught discretely in classes and through whole school events and assemblies.
If you are worried about anything on the computer or internet make sure you speak to your parents or any adult in school.
Mrs Bowes and Miss Ashton are in charge of Safeguarding in school.
How To Report Abuse
CEOP helps any child or young person under the age of 18 who is being pressured, forced or tricked into taking part in sexual activity of any kind. This can be something that has taken place either online or in 'the real world', or both. The CEOP Safety Centre has clear information and advice on what can be reported to CEOP, the reporting process and what will happen if you do decide to make a report. You can visit the CEOP Safety Centre and make a report directly to CEOP by clicking the Click CEOP button.
The CEOP Safety Centre
The Click CEOP button provides a gateway to the CEOP Safety Centre, an area of the CEOP website offering:
advice on a range of online safety issues, such as hacking and cyberbullying;

signposting to NCA-CEOP partners offering help and support on issues outside of CEOP's remit, such as ChildLine and BeatBullying;

reporting of suspected or known child sex offender activity directly to CEOP for investigation.
If you are experiencing online bullying or something else online has worried you please speak to an adult you trust, or you can talk to Childline at any time on 0800 1111 or at www.childline.org.uk.
Please find below the link to our most recent 'Esafety Parents' Presentation'
https://www.childnet.com/teachers-and-professionals/staff-led-online-safety-presentations-/staff-led-parent-online-safety-presentation
Here are some links to sites with useful information regarding e-safety.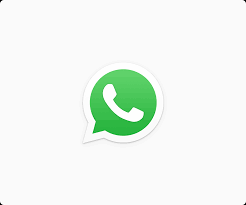 Whatsapp: Top tips for parents
THINKUKNOW

This website offers support for parents and resources for children linked to work we are doing in school.

A very useful E-safety resource for parents.

BBC website with information of potential risks to children online and tips to prevent them.

Childline- E-Safety advice and resources for children
E-Safety for Children and Families at St Michael's
Jessie & Friends: online safety education for 4-7s (ThinkUKnow)
Introducing the idea of a safer internet to younger children can be quite challenging. Jessie & Friends is a series of three animations from online safety specialist at the National Crime Agency's CEOP Command.
The videos follow the adventures of Jessie, Tia and Mo as they begin to navigate the online world, watching videos, sharing pictures and playing games. A storybook accompanies each episode, to help adults keep the conversation going with the children. Find the resources here: https://www.thinkuknow.co.uk/parents/jessie-and-friends
Safer Internet Day 2020 - Date Announced - this will be celebrated globally on Tuesday 11th February 2020. The theme for the day will be 'Together for a better internet'.
Parental Settings - O2 stores can set up parental settings in the stores and you don't have to be an O2 customer for this to take place. Here is the link:
Netaware allows parents to search info about specific apps, to see what they are about and how safe they are. Here is the link:
Events