Alleluia! We are an Easter people and "Alleluia" is our song! Join us!
We celebrated the Feast of the Epiphany. Where can we seek Jesus? What gift could we give Jesus?
Advent is the time we are given to welcome the Lord who comes to encounter us, and also to verify our longing for God, to look forward and prepare ourselves for Christ's return."
Pope Francis
November is a time to remember…
In June we celebrated the Sacred Heart of Jesus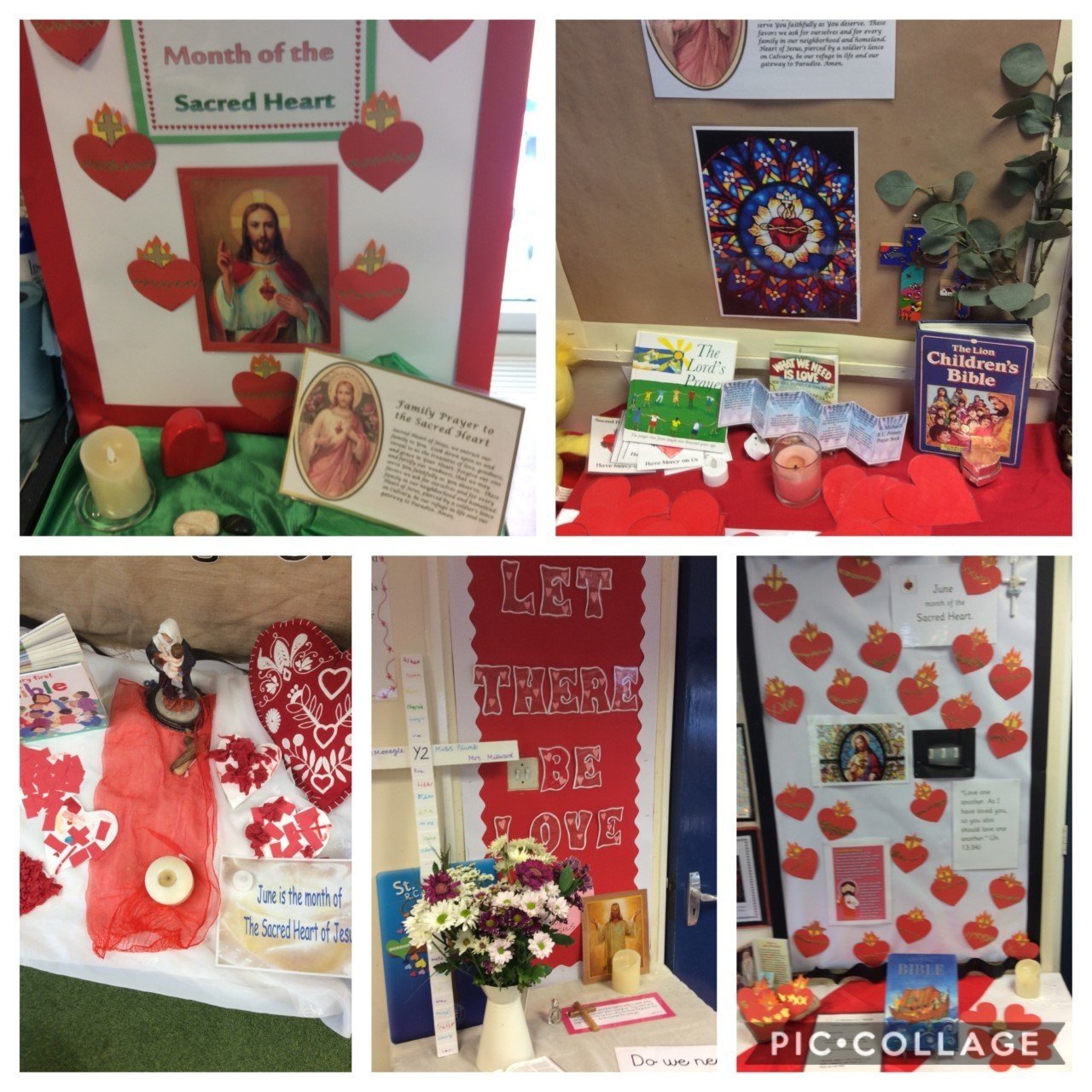 Our beautiful Our Lady displays
Each class made their own Station of the Cross. Each one was unique and special. Y5 reverently led the Stations of the Cross for the school.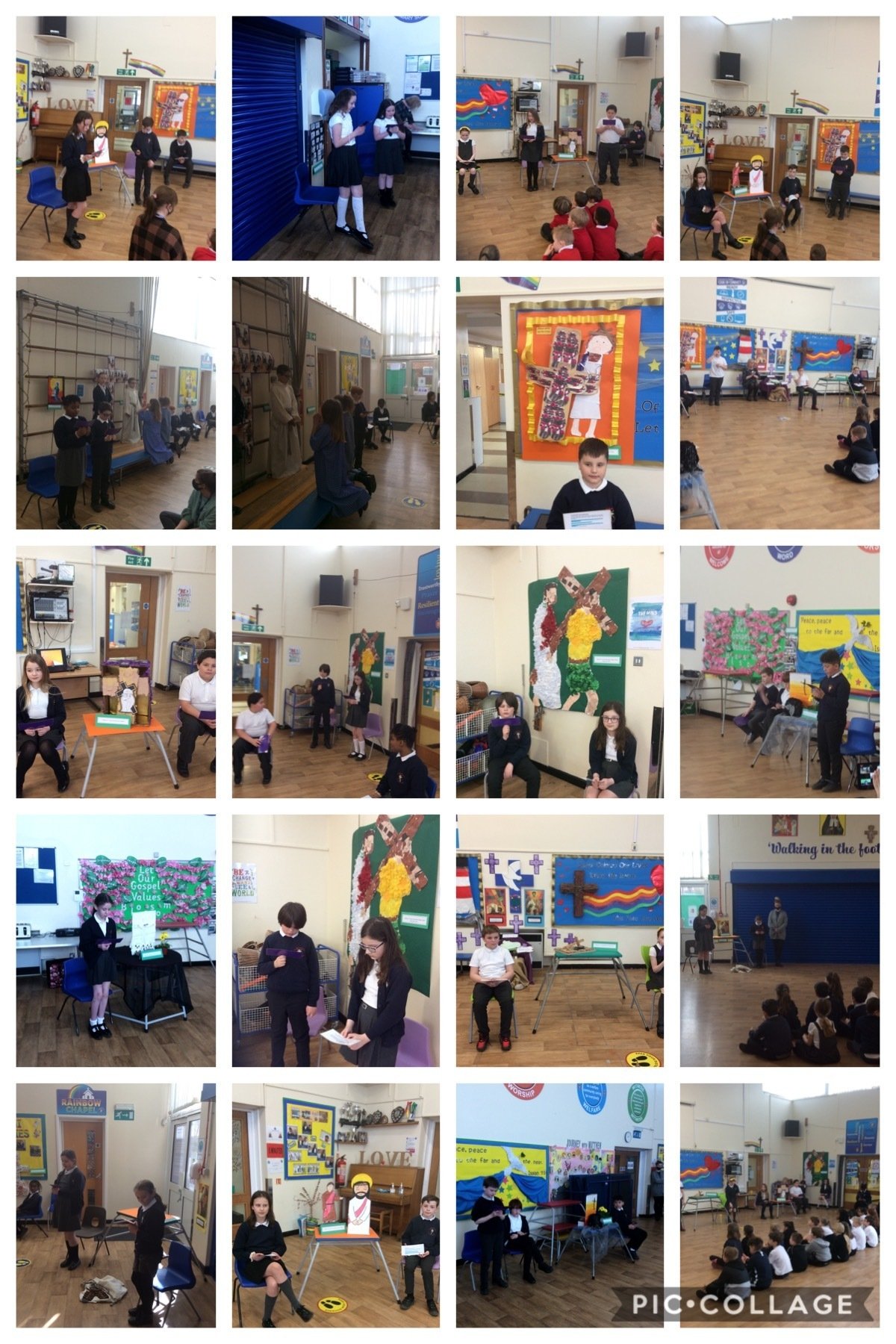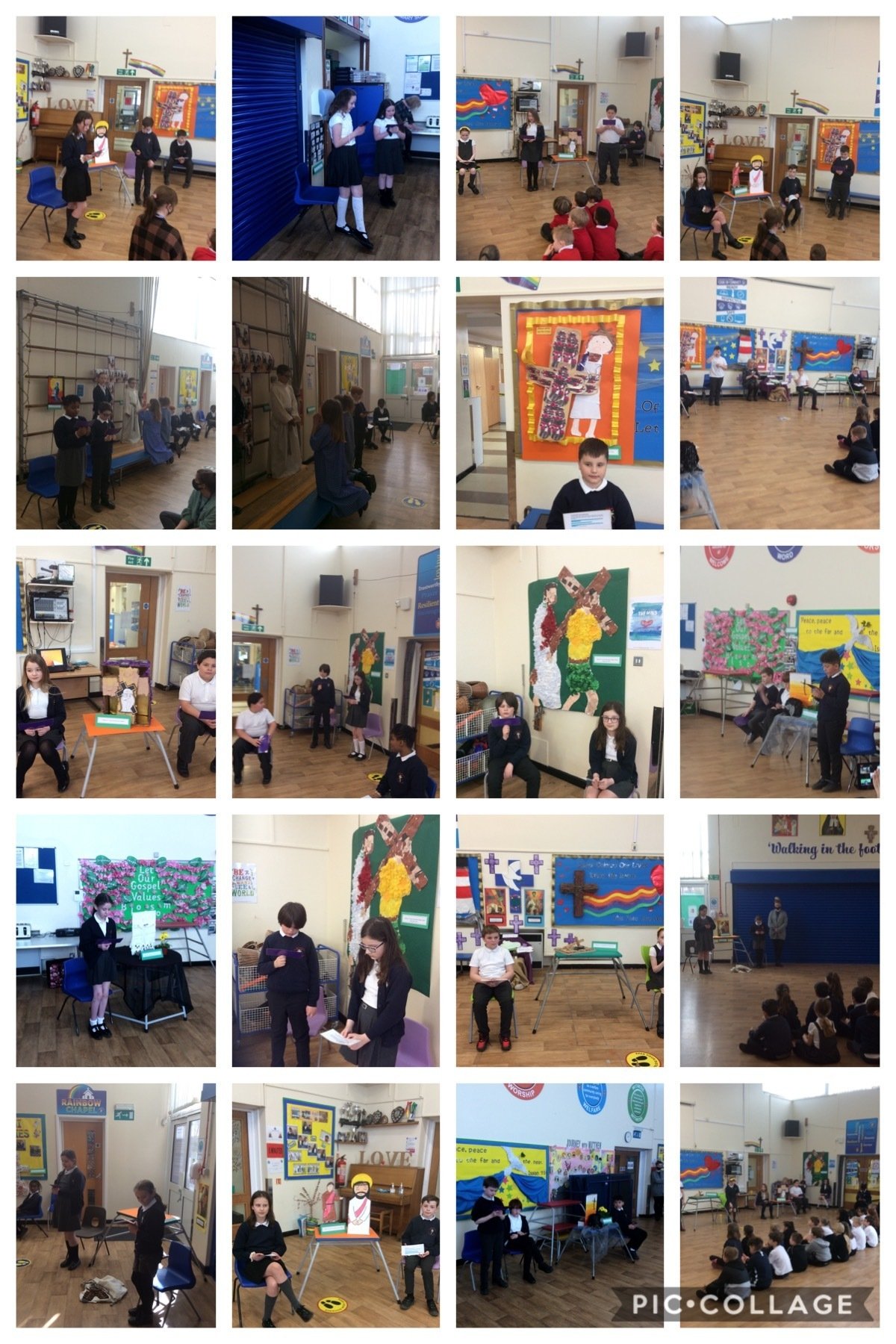 Catholic life of the school - A collection of pictures from around our school.
St Michael's - 5Ws in our School Community 2020-21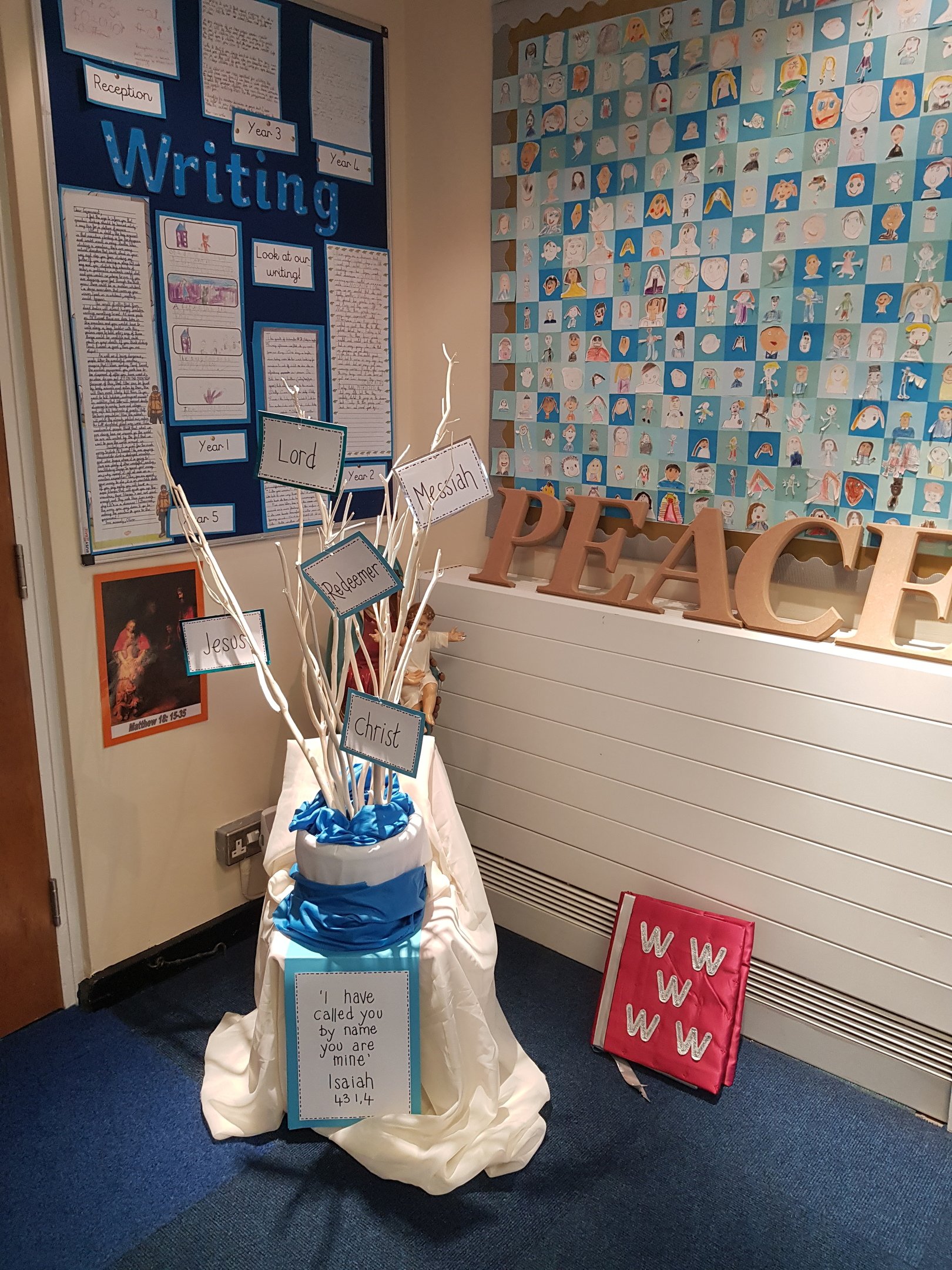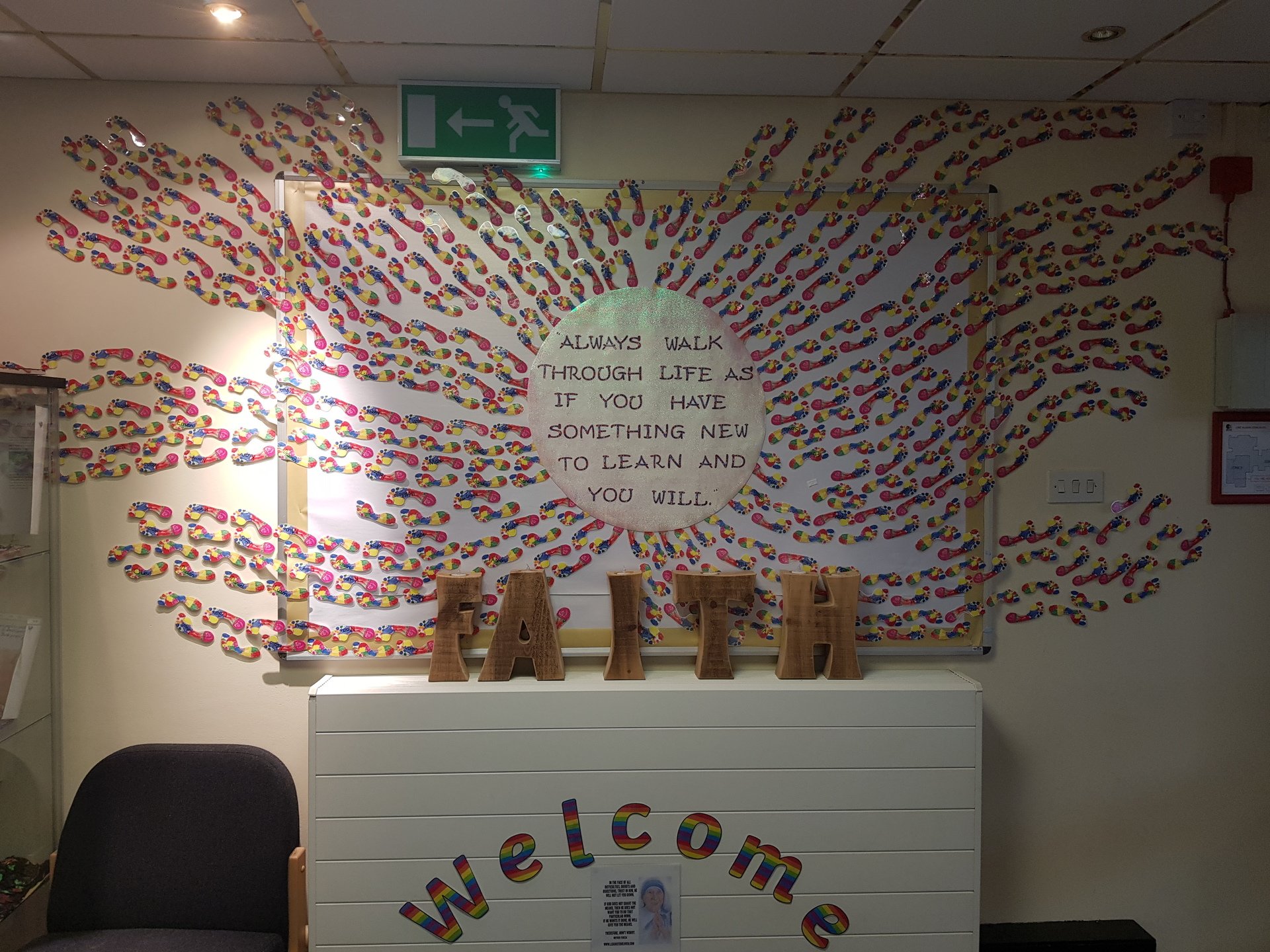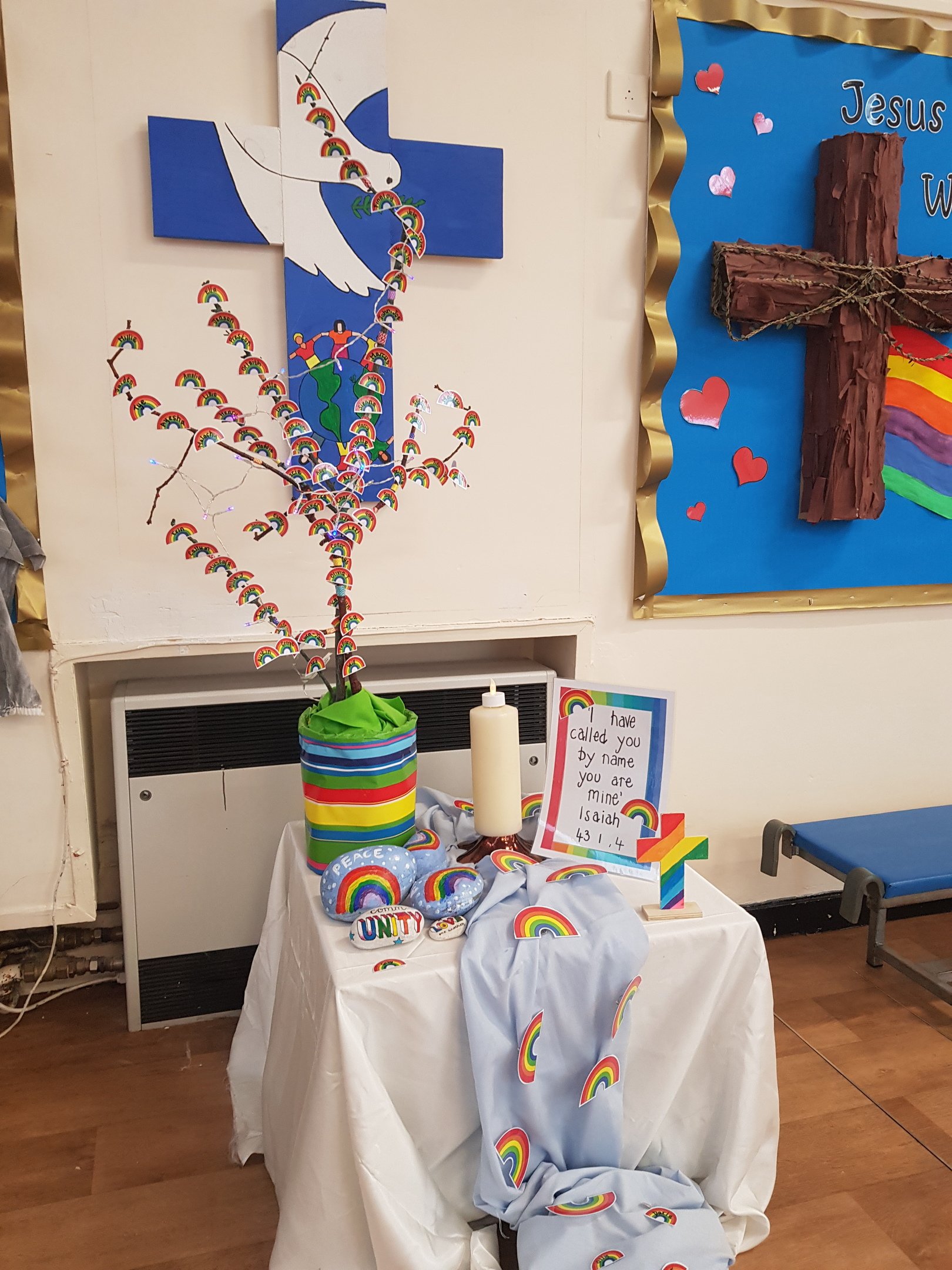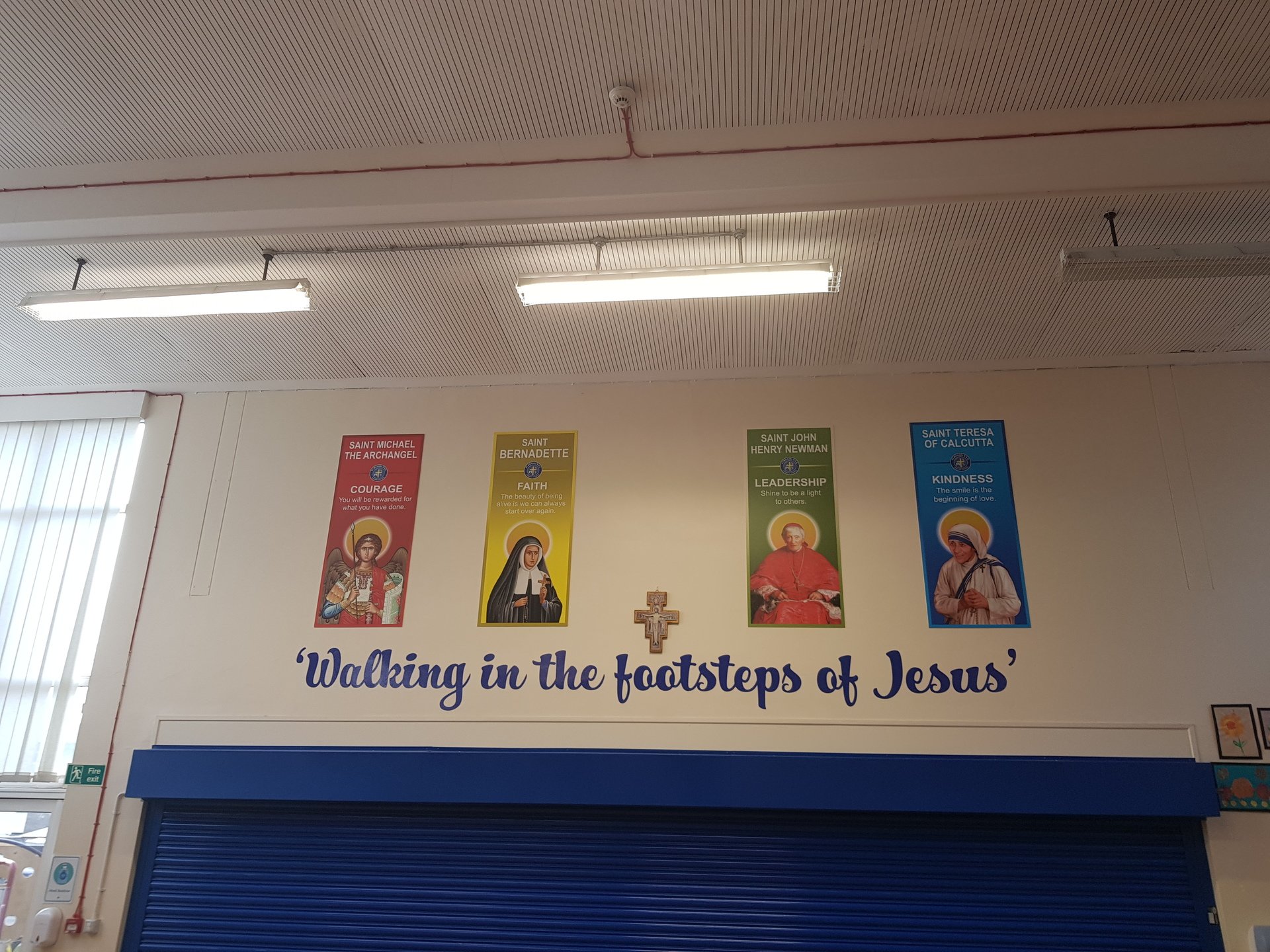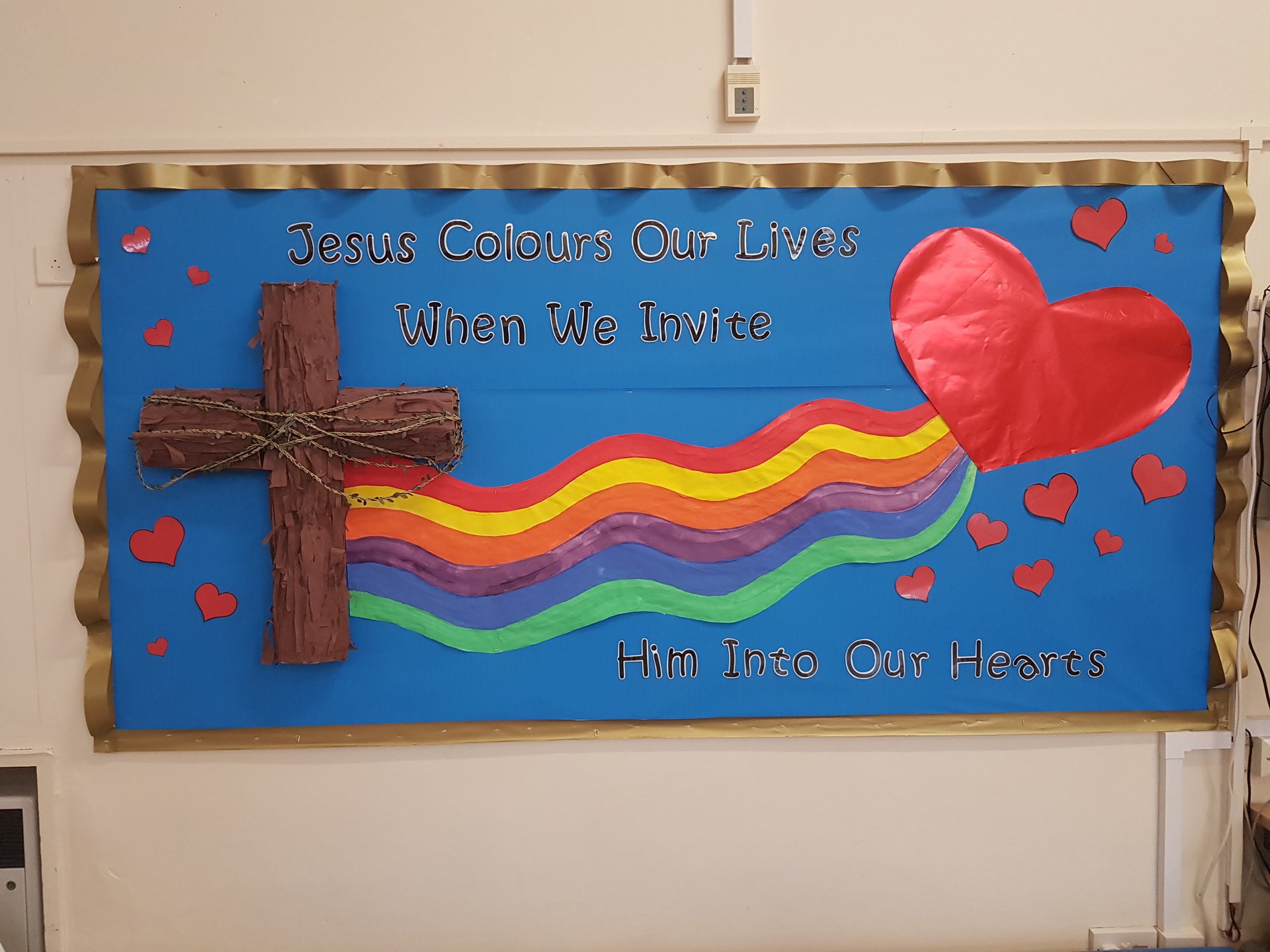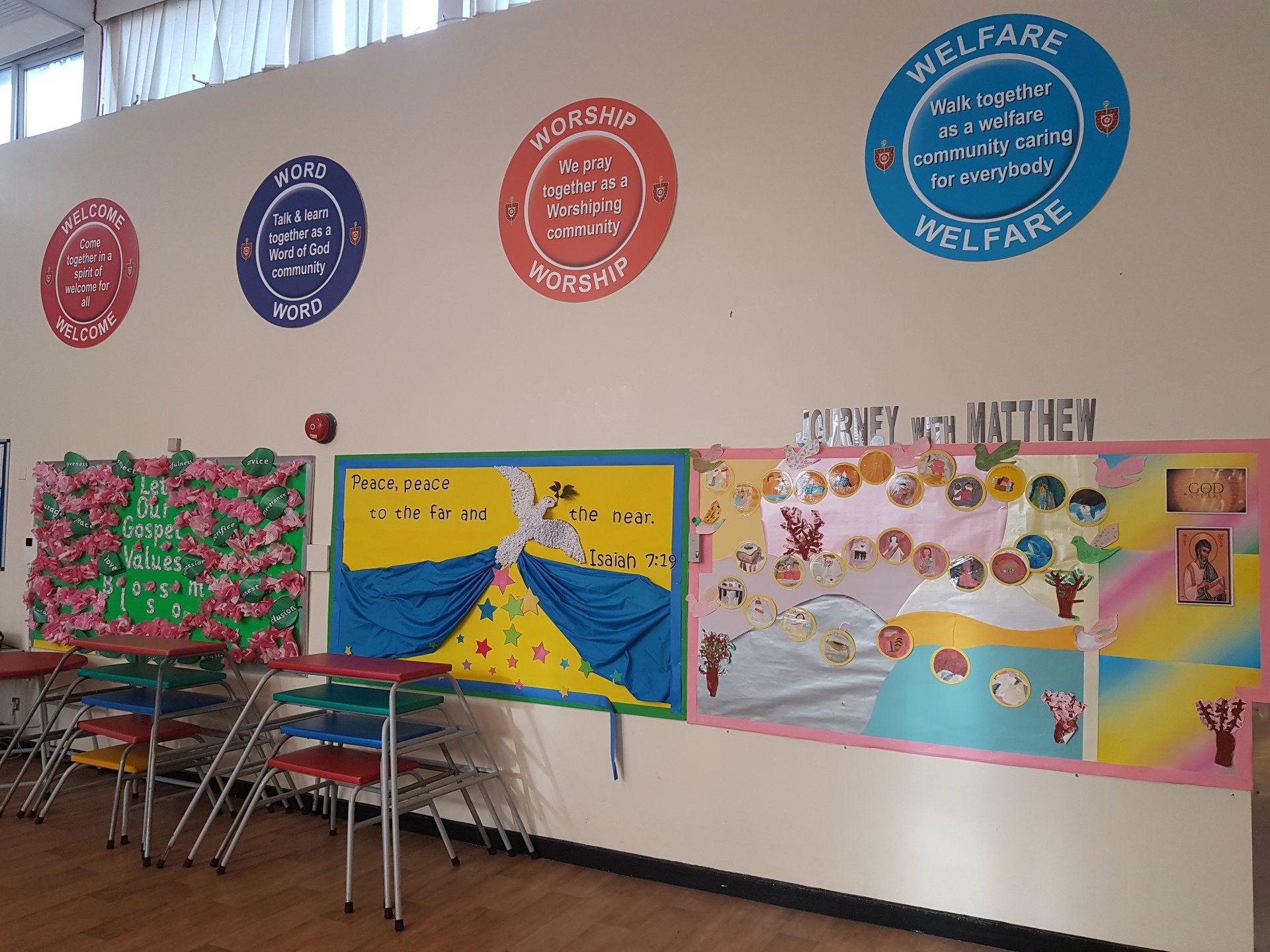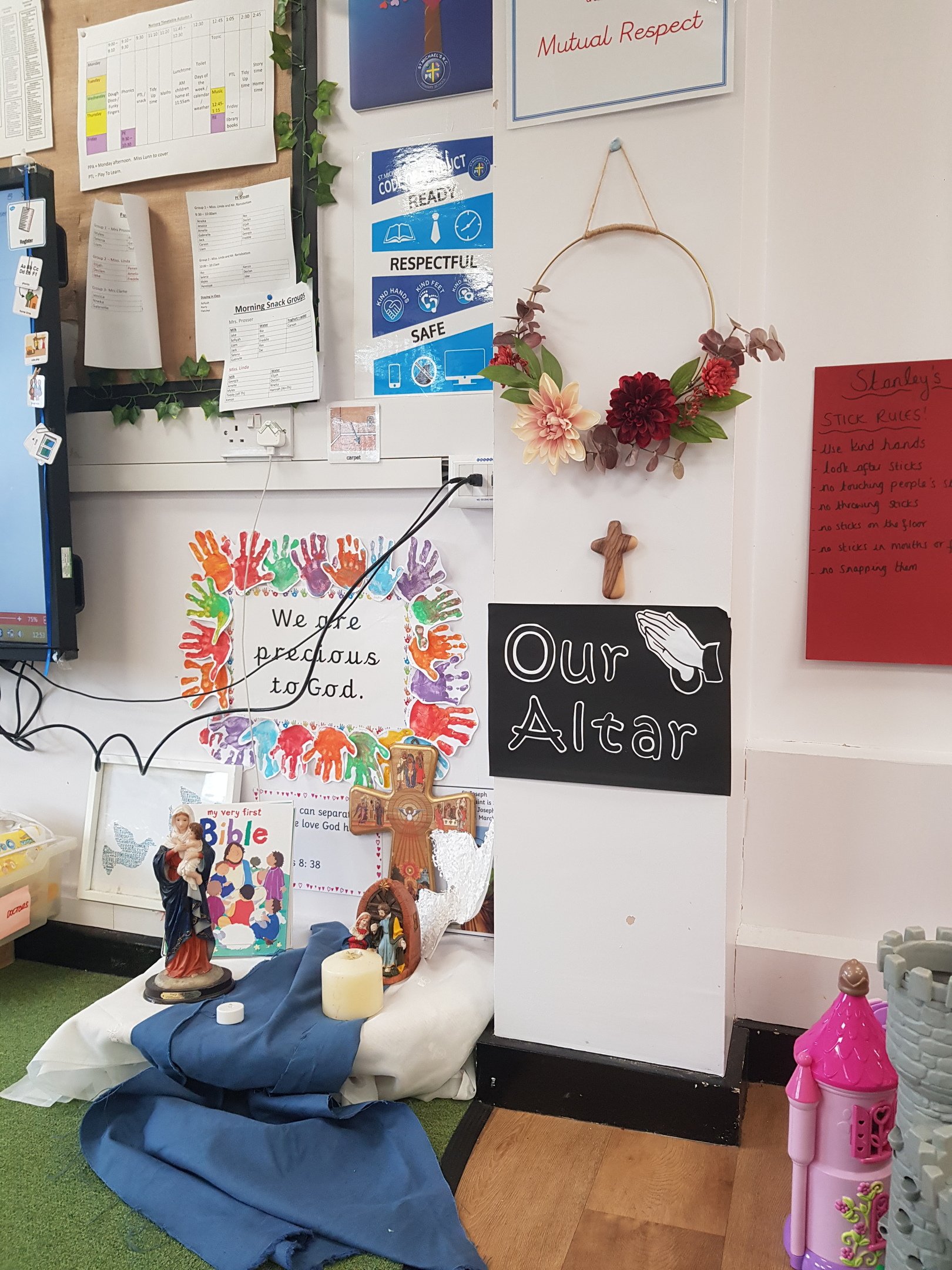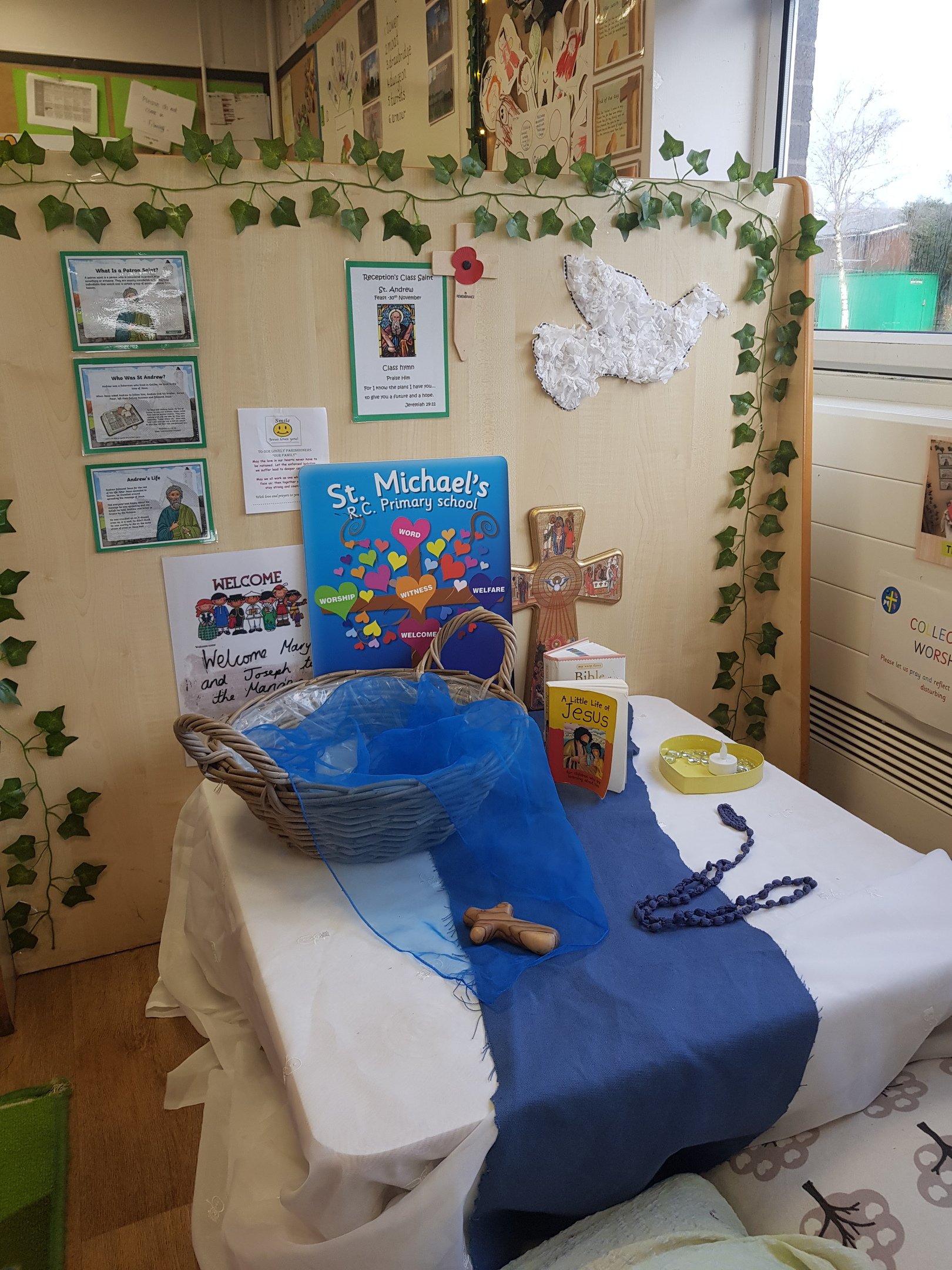 Remembrance 2020
Christmas and the Ephiphany
January 2021 - Ordinary Time in the Liturgical Year
Liturgy Dates 2021
January 2021
Mary, Mother of God – Solemnity – 1st
The Epiphany – Solemnity – 6th (Holy Day of Obligation)
The Baptism of the Lord – Feast – 10th
Peace Sunday – 17th
Sunday of the Word of God – 24th
Racial Justice Day – 31st
February 2021
The Presentation of the Lord – Feast – 2nd
Our Lady of Lourdes – 11th
Ash Wednesday – 17th
1st Sunday of Lent – 21st
St. Peter's Chair – Feast – 22nd
2nd Sunday of Lent – 28th
March 2021
St. David – Feast – 1st
3rd Sunday of Lent – 7th
4th Sunday of Lent – 14th
St. Patrick – Feast – 17th
St. Joseph, Husband of the Blessed Virgin Mary – Solemnity – 19th
5th Sunday of Lent – 21st
The Annunciation of the Lord – Solemnity – 25th
Palm Sunday – 28th
April 2021
Maundy Thursday – 1st
Good Friday – 2nd
Holy Saturday – 3rd
Easter Sunday – 4th
Divine Mercy Sunday – 11th
St. George – Solemnity – 23rd
World Day of Prayer for Vocations – 25th
May 2021
The English Martyrs – Feast – 4th
The Ascension of the Lord – Solemnity – 13th (Holy Day of Obligation)
Pentecost – 23rd
St. Bede – 25th
Our Lord Jesus Christ the Eternal High Priest – Feast – 27th
The Most Holy Trinity – Solemnity – 30th
The Visitation of the Blessed Virgin Mary – Feast – 31st
June 2021
Corpus Christi – Solemnity – 6th
The Most Sacred Heart of Jesus – Solemnity – 11th
The Immaculate Heart of Mary – 12th
St. Anthony – 13th
Sts. Peter and Paul – Solemnity – 29th (Holy Day of Obligation)
July 2021
Sea Sunday – 11th
Our Lady of Mount Carmel – 16th
St. Mary Magdalene – Feast – 22nd
Sts. Joachim and Anne, parents of the Blessed Virgin Mary – 26th
August 2021
St. Jean Vianney – 4th
The Transfiguration of the Lord – Feast – 6th
Blessed Nicholas Postgate, Martyr – 7th
St. Maximilian Kolbe – 14th
The Assumption of the Blessed Virgin Mary – Solemnity – 15th (Holy Day of Obligation)
Here are our beautiful Lent displays
Here are our beautiful Advent displays